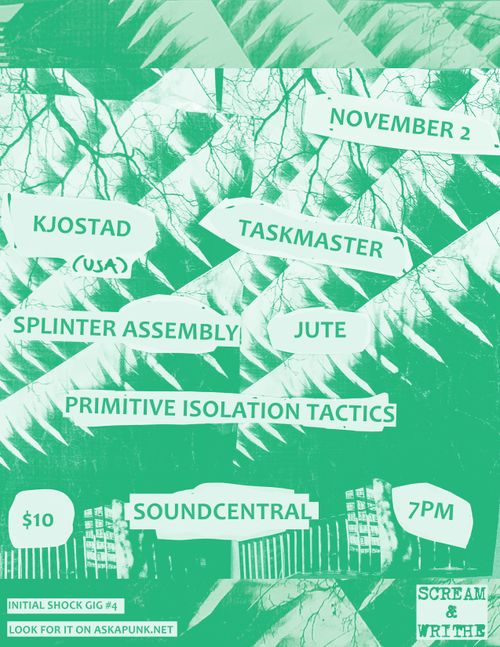 NEW LOCATION: Kjostad / Taskmaster / Jute / Primitive Isolation Tactics / Splinter Assembly
---
---
@shows Tonight!
Due to illness, SPLINTER ASSEMBLY has replaced SKIN.
Approximate set times:
8:00 Splinter Assembly
8:30 Primitive Isolation Tactics
9:00 Jute
9:30 Kjostad
10:00 Taskmaster
The show will be over around 10:30!
@shows This show is now taking place at SOUNDCENTRAL!
@shows The first of two mid-week noise shows coming up in November! Second one announcing soon. Both end by 11PM!